Consumer Packaging
Wallace Farms offers a wide variety of consumer packages
in poly and mesh bags from 2 to 15 lbs.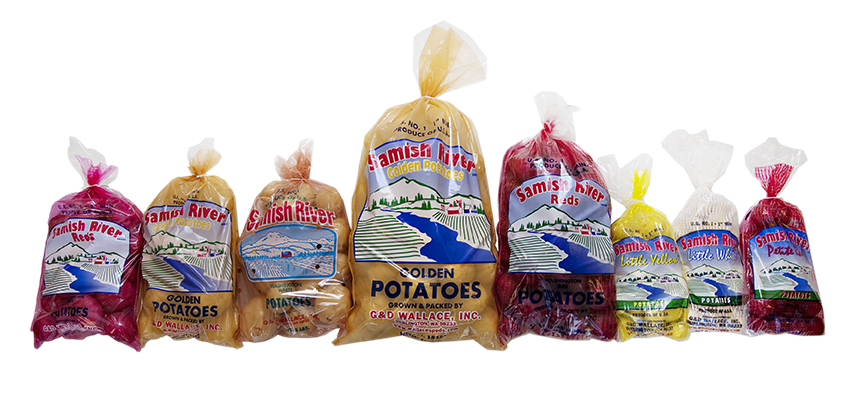 Our standard poly bags are manufactured with a poly face and a mesh back.  The mesh half of the bag allows for air movement  which prolongs freshness.  Our bags are available in weights of 2 lbs, 3 lbs, 5 lbs, 10 lbs, and 15 lbs.  All of our consumer packages contain appropriate labeling and bar coding for the variety, size and grade.  In addition, the "Qwik Lok" tabs on the bags are imprinted with the pack date and field code for traceability.
For Canada, clear poly bags are available with bilingual labels.
Bulk
50 lb Carton
(Also available in 25 lb)

RPC
Master Containers